Art supplies on sale Prescott – July sales are ending soon! Celebrate your artistic freedom with some great deals on art supplies!
---
25% off!
Daniel Smith watercolor tubes and grounds!

DANIEL SMITH Watercolors are "formulated to meet and exceed the highest industry standards for the manufacture of artist's paints", and every batch made is tested and analyzed for its performance qualities:
Lightfastness 
Color value
Tinting strength
Clarity
Vibrancy
Undertone
Particle size
Density
Viscosity 
Daniel Smith is truly the worldwide leader of watercolors for artists with 250+ beautiful colors in 15ml tubes, the most of any manufacturer, and 88 of the most popular colors in 5ml watercolor tubes.  Many are traditional colors relied upon by all artists, and there are many "truly unique" colors made only by Daniel Smith that have become so important to watercolor artists.
---
 When you buy just one of Golden's new light value colors get
25% off
ALL COLORS in Golden 2oz tubes!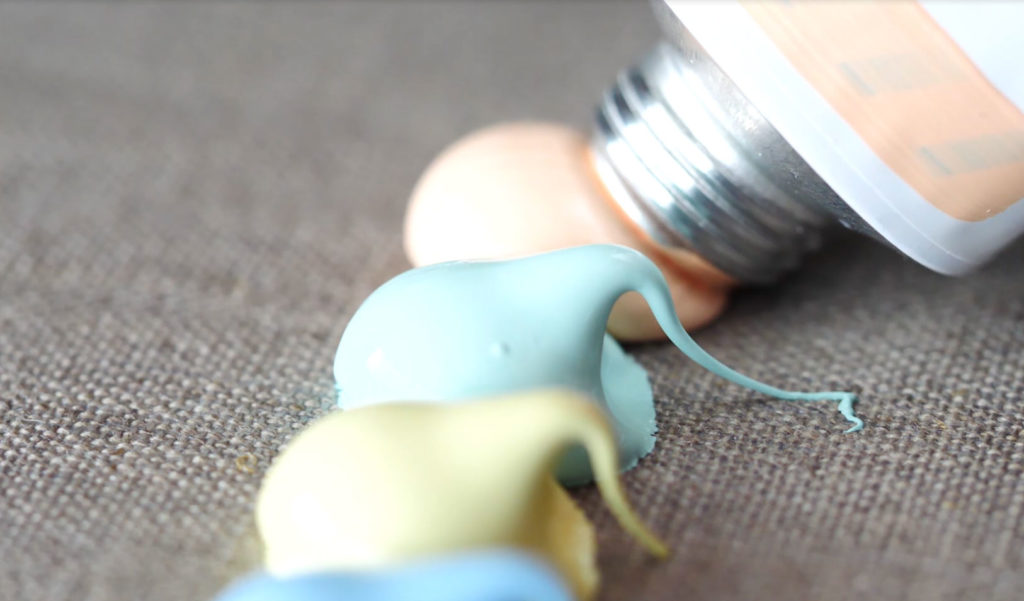 We are pleased to announce seven new additions to the GOLDEN Heavy Body Acrylics line.
This latest offering of balanced mixtures are created using lightfast pigments from our Exterior Murallist, which are then tinted with Titanium White to create convenience colors. Although relatively simple blends, they can be difficult to consistently mix by hand. People have a tendency to try and add white to lighten colors instead of adding color to white for a light tint. This is especially true for the Light Phthalo Blue and Light Phthalo Green due to the parent colors' intense pigmentation. These colors take the guessing game out of creating light color blends.
The warmer colors added are Light Bismuth Yellow and Light Orange. Three more subdued pale tints are Titan Green Pale – which was the first of these colors created and formally only available in our slow-drying OPEN Acrylics paint line – and Titan Violet Pale and Titan Mars Pale. The latter offer unexpectedly beautiful tints via the often overlooked Violet Oxide and Mars Yellow pigments.
Artists who already incorporate GOLDEN Titan Buff (unbleached titanium dioxide) should find these colors a welcome addition to the palette. The seven new colors are useful as highlight accents, creating uniform expanses in backgrounds, unique touches and as a great foundation color to build upon.
Golden Heavy Body paints are known for their exceptionally smooth, buttery consistency. The Heavy Body palette includes the largest assortment of unique pure pigments in a 100% acrylic emulsion available to professional artists. These colors offer excellent permanency and lightfastness. There are no fillers, extenders, opacifiers, toners, or dyes added.
Golden Artist Colors, or simply GOLDEN, is an American manufacturing company that focuses on paints used in fine art, decoration, and crafts. Based in New Berlin, New York, the company produces a line of acrylic colors that includes some recreations of historic pigments.
Golden Artist Colors has collaborated with artists on significant mural projects, including: the Michlalah murals in Jerusalem by Archie Rand, Venus by Knox Martin, and indoor murals by Frank Stella and Roy Lichtenstein.
---
25% off!
Richeson Shiva Series Oil Paint

 
Richeson Oils
Richeson Oils ~ The Shiva Series are a superior brand of oil paint that is made right here at our factory in the United States, alongside our hand-crafted line of BEST Easels. These oils have a rich history and long standing quality.
Click here for the full story…
Tradition, Quality & Stability
Rich color intensity, buttery consistency
70 color line available in 1.25 oz and 5oz tubes
Finest quality with a friendly price tag
Made in small batches in Wisconsin
Each pure pigment is ground to its own
degree of fineness
Exacting laboratory controls
Free from darkening, yellowing, fading and cracking
Made with the finest grade linseed oil, and pure,
artist-grade dry pigments
---
30% off
Krylon Gallery series sprays, including UV archival, Fine Art fixatif, Quick Dry, and more!
In 1947, a Philadelphia businessman, Howard E. Kester, revolutionized the paint industry and founded Krylon, Inc., the first and still largest supplier of aerosol paints in the world. Their Gallery Series Sprays are superb!
---
Buy 4 get 1 free!!!
DANIEL SMITH Watercolor Sticks are a "Pan in Your Hand"!

The DANIEL SMITH Watercolor Sticks are an exciting new way to use watercolor!
These innovative Watercolor Sticks are DANIEL SMITH Watercolor paints shaped into a convenient stick form allowing you to both draw and paint with your watercolors.
The Watercolor Sticks are made with the same superior pigment that the DANIEL SMITH Watercolor paints are made with.  The DANIEL SMITH Watercolor Sticks have no fillers or waxes – they are DANIEL SMITH Watercolor paint made with pure pigment and gum arabic, so the paint releases easily with a wet brush. The Watercolor Sticks are a "pan in your hand", they are DANIEL SMITH Watercolor paint shaped into stick form, baked, wrapped in a label and ready to draw and paint.
Each paint stick equals about three pans, so these are a GREAT bargain!
Daniel Smith (sometimes advertised as Daniel Smith Artists' Materials or Daniel Smith Art Supply) is an art supply manufacturer and retailer. Dan Smith, a noted printmaking artist, founded the operation in 1976, endeavoring to produce artist grade printmaking ink. Later, watercolor paint, oil paint and acrylic paint lines were added to its proprietary selection.
Daniel Smith's paint manufacturing facility is located in Seattle, Washington, where it mills pigments and mixes the final paint product. The company characterizes its paints as "professional artist" grade.
One of the unique approaches to paint that the company focuses on is the use of pigments derived from semi-precious minerals and other unique geological deposits. This PrimaTek® collection of colors has paints derived from turquoise, lapis lazuli, rhodonite, kyanite and serpentine.
---
FREE!
Buy $25 or more of Gamblin products, get a free 2 oz Gamblin Gamvar Gloss!
Gamblin Artist Colors is a Portland, Oregon based paint manufacturer of the highest integrity and quality! We carry Gamblin Artist Colors right here in Prescott at The Art Store.
From Robert Gamblin: "Since our founding in 1980, we have been guided by our community of artists, our own studio work and insights from our work and dialogue with museums around the world. Our Conservation Colors have been used to restore works by Van Eyck, Da Vinci and Van Gogh. But foremost, we are here to serve today's painters."

---
40% Off!!!
Deep canvas sale! all stretched canvas 1 3/8" bars and deeper,
Now's your chance to buy that deep canvas you've been dreaming about.
These canvases feature the finest quality pure cotton duck, medium textured, and double-primed with acid-free acrylic gesso for use with oil or acrylic painting. All sizes larger than 24″ x 36″ include single or double bracing for added support. Canvases are carefully stapled on heavy stretcher bars and have a 1 3/8″ or deeper profile.
---
40% off
Fredrix Mixed Media Paint Boards
Fredrix is proud to introduce a new innovation in eco-friendly canvas products!
Lightweight and durable, Fredrix Paint Boards are available in 100% archival cotton for mixed media. These boards incorporate NatureCore, a proprietary blend of components that includes 100% recycled, pH-neutral chipboard and a vegetable-based, bio-plastic core.
Fredrix Paint Boards are ready to paint and easy to transport — great for plein air! Each board is pre-primed with acid-free titanium acrylic gesso, and measures ¾"

Fredrix® was founded in 1868 by E. H. Friedrichs. Although, he spent much of his time on trains and coaches drumming up business, he was much more than a salesman. He was a businessman, a chemist, an inventor, an innovator and he was the first in America to manufacture artist canvas for the trade.
---
Made in the USA!
This month, all of our July specials at The Art Store are on art materials made in the USA. Shop local, independent and proud at The Art Store!